IDS opens more than 30 strategically located sites throughout Europe
Mon, 01/30/2017 - 22:03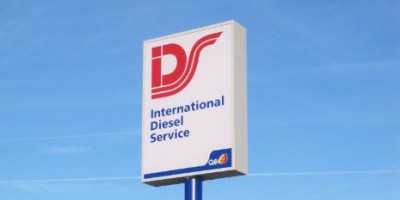 With more than 600 service stations at key locations throughout Europe, International Diesel Service (IDS) is a business dedicated to the fuelling needs of international road transport companies. Part of the Kuwait Petroleum Company, IDS is in the fuel business for the long haul, and as such, continues to make investments in strategic locations throughout Europe to meet and mirror customer needs.
In practical terms, this means that IDS is expanding its network presence into emerging markets such as Croatia and Slovakia where IDS recently added new service stations to its network, and with building completely new service stations in central European countries that were already part of the IDS network such as in Gdansk, Poland.
Additionally the network in Western Europe keeps expanding as the company continues to invest and strengthen its network in countries where it has long been active, such as Germany, the Netherlands, France and Italy. The building of a completely new service station in Mulhouse in France and the extension of the IDS acceptance network with an additional 13 sites in Germany are good examples of this.
Strategically chosen sites
Either situated close to a border, harbour, near a crossroads of motorways or on a major access route popular with truck drivers, the location for each new site has been carefully identified and planned. The aim is to offer service stations in places where there is ample space to do so, thereby offering the best access for truck drivers as well as all the required amenities.
Mr. Pieter Declerck, General Manager IDS Europe, confirms that these new site openings are part of a long-term plan. "Each of these new sites is proof that the IDS is committed to giving our customers the pan-European scope of service they want and need, but we will not be stopping here and will continue to invest in the future."



No. 1 priority: Customer Satisfaction
IDS focuses on delivering the best service possible to achieve the highest possible customer satisfaction amongst long-distance transportation companies. It's why for example, there has been so much invested in security and control thereby establishing a market leading position in this field, and why it is now possible to prepay any tolls or tickets that may be required on the European roads.
Being the first fuel supplier to launch a contactless smart fuel card with an RFID chip and personal PIN number, IDS is making transactions faster and even more secure. Every transaction undergoes an online authorisation check, and there's a security team available monitoring all suspicious transactions 365 days a year.
Customers can, via the website, manage, block or set the maximum amount of fuel that can be filled at any given time, per card and per site. They can also view every transaction made anywhere in the network. IDS provide a service guaranteeing maximum insight and transparency for the entire refuelling operation of the customer.
IDS has recently launched a service enabling cashless, electronic payment of motorway tolls across Europe, again ensuring convenience and secure payment control. It is yet another way of giving IDS customers everything they need on the road.
"IDS confirms its commitment to expand its dedicated truck network" - Mr. Pieter Declerck, General Manager IDS Europe