The best solutions for CRT companies with fleets of over 10 trucks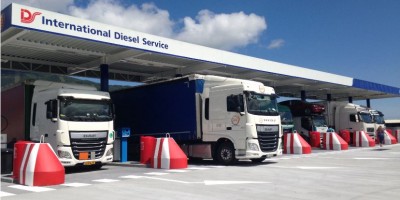 Large CRT companies have other needs than small companies. We always offer the best solutions for any fleet size. At IDS there are no limitations and you don't have to pay extra for a certain service level. You will always benefit from the best service and access to all our solutions and services, regardless of the size of your fleet. We have selected some features below that might be most appealing to you, but you can pick whatever fits your business best!
Most interesting for fleets with more than 10 trucks
 

Contactless fuel cards with RFID chip and PIN                                                             

 

Free!   

Full access to iAccount card control platform

Free!

2-card solution: separate truck and driver cards

Free!

Extended European network

In 26 countries!

Real-time online card authorisation    

 

Attractive payment terms   

 

Onsite security camera checks on request   

Free!

VAT refund service and Net free of VAT   

 

Regular invoice cycles

 

Tolling service

 

Multilingual customer service and helpline

24/7

Innovative solutions for freight forwarders

 

Security team monitoring all transactions   

365 days a year
And much more! Let us contact you for a personal offer for your fleet.
Working with IDS is very nice. They are always ready and trying to move forward as quickly and effectively as possible. Generally speaking the service is excellent. For our subcontractors, we also use a specific construction, in cooperation with IDS. This also works very well and I would like to bring it elsewhere. In addition, IDS invoices are bright, clear and uncluttered. All in all, there is very pleasant cooperation between Van den Bosch Transports and IDS, which will hopefully only get better and stronger in the future, and may be extended.
Geert-Jan Brouwers
Van den Bosch Transports BV