Being a serviceable partner in fuelling solutions
Going that extra mile to make doing business easier!
To provide our customers with what they need, IDS is always coming up with new serviceable ways to ensure that doing business with us remains easy, fast and satisfying. For IDS, it of key importance to keep our values in mind and contribute to new, even better ways of servicing our customers. This guarantees that our customers have a reliable and professional business partner in fuelling.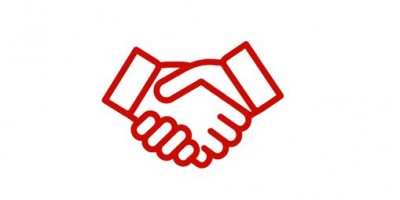 When you have a large international CRT company, it can sometimes be necessary to subcontract transport services to smaller companies. For instance, in order to provide proper service on increasing activity scenarios.

IDS developed a unique freight forwarder model to meet the requirements of these large transport companies, subcontracting part of their activities to other smaller hauliers, and wanting to provide those hauliers with an IDS fuel card as well. This model is a way for large customers to strengthen their relationship with their subcontracted companies while also generating new incomes for their companies.

You will have full control over the subcontracted companies' fuelling behaviour through the IDS iAccount: credit limits assigned, volume limits per card, blocking, unblocking and more!
Home bases: integrated solution at your own facility
Tip
IDS has a network of strategically located filling stations all across Europe!
Want to know more about the IDS network?
Some of our customers also want to provide diesel to subcontracted companies at their own facilities. At IDS that is no problem: we offer the possibility of integrating these diesel consumptions into the same invoicing scheme.
It only requires installing an IDS system card reader and connecting to the IT system for the consumption to be taken from the customer's home base. Another way that IDS is working to make doing business with us easy and fast.
Check out more IDS values below!