IDS offers its customers electronic toll payments
Tue, 01/03/2017 - 13:34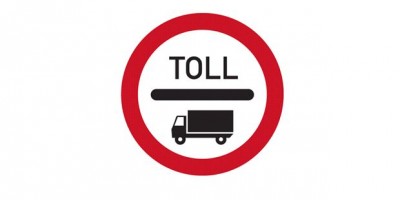 By partnering with a leading provider of electronic toll payment systems, IDS demonstrates that beyond leadership in security and control, it also ensures customers full flexibility and control for other services. IDS is constantly finding new ways of delivering even greater security and control to its customers at its 600 strategically located truck sites in Europe.
When it comes to security, IDS leaves nothing to chance. It was the first fuel supplier to launch a contactless smart fuel card with an RFID chip and personal PIN number. These contactless cards make transactions faster and even more secure. Every transaction undergoes an online authorisation check, and there's a security team available 24/7 if ever there's a need to block a driver's card.
When it comes to control, IDS customers are in the driving seat. Via the website the customers can manage, block or set the maximum amount of fuel that can be filled at any given time, per card and per site. They can also view every transaction made anywhere in the network. IDS provides a service guaranteeing maximum insight and transparency for the entire refuelling operation of the customer.
A brand new service: electronic payment of toll charges
Besides being a market leader in security and control, IDS also ensures that its client's needs are being fully met, doing everything it can to offer its clients a full range of services they require. This is why IDS has introduced a service enabling cashless, electronic payment of toll charges. It is yet another way of giving IDS customers everything they need on the road.
From April 2015 onwards, IDS customers will be able to arrange payment for motorway tolls across Europe, again ensuring convenience and secure payment control. For this, IDS has chosen to work with a partner, Plose, a leading provider of toll payment systems in Europe. By partnering with Plose, IDS offers the customer the opportunity to work with the best providers for fuel and tolling, both in quality and value, with maximum flexibility for the customer to choose.
This partnership will give IDS customers the following advantages:
Direct access to the main toll concessionaries and collectors across Europe
Competitive tariffs and conditions
Full control with effective processes, IT platforms and invoicing
Professional, efficient and courteous multilingual staff
No need to advance money to your drivers
Total service, total professionalism
This cashless payment of tolls service is yet another demonstration that doing business with IDS is easy, convenient and above all worry free.